10 Tenets of a Connected Smart City
Rapid population growth and the move toward urbanization is driving the push for smarter cities, all around the world. At the core of every smart, resourceful city are 10 tenets that enable tomorrow's thriving cities and vibrant communities—learn how to get connected and lead the way with Itron.


Envision: America
The White House has a plan to unify and unite cities to solve energy, water, waste and air issues—and Itron is a proud supporter again in 2017.
Envision America has announced 10 cities selected to work with leading experts from industry and academia to diagnose needs, uncover solutions and develop new smart initiatives for their community.
Again this year, Itron will play an integral supporting role for Envision America, a program under Envision Charlotte, which has issued a challenge to accelerate deployment of innovative technologies that tackle key challenges, such as reducing traffic congestion, fostering economic growth, managing the effects of a changing climate and improving city services.
Launched in 2016, Envision America is building on the success of its inaugural workshop to drive the success of smart initiatives in America's cities to tackle energy, water, waste and air challenges.
Learn more:
http://envisionamerica.org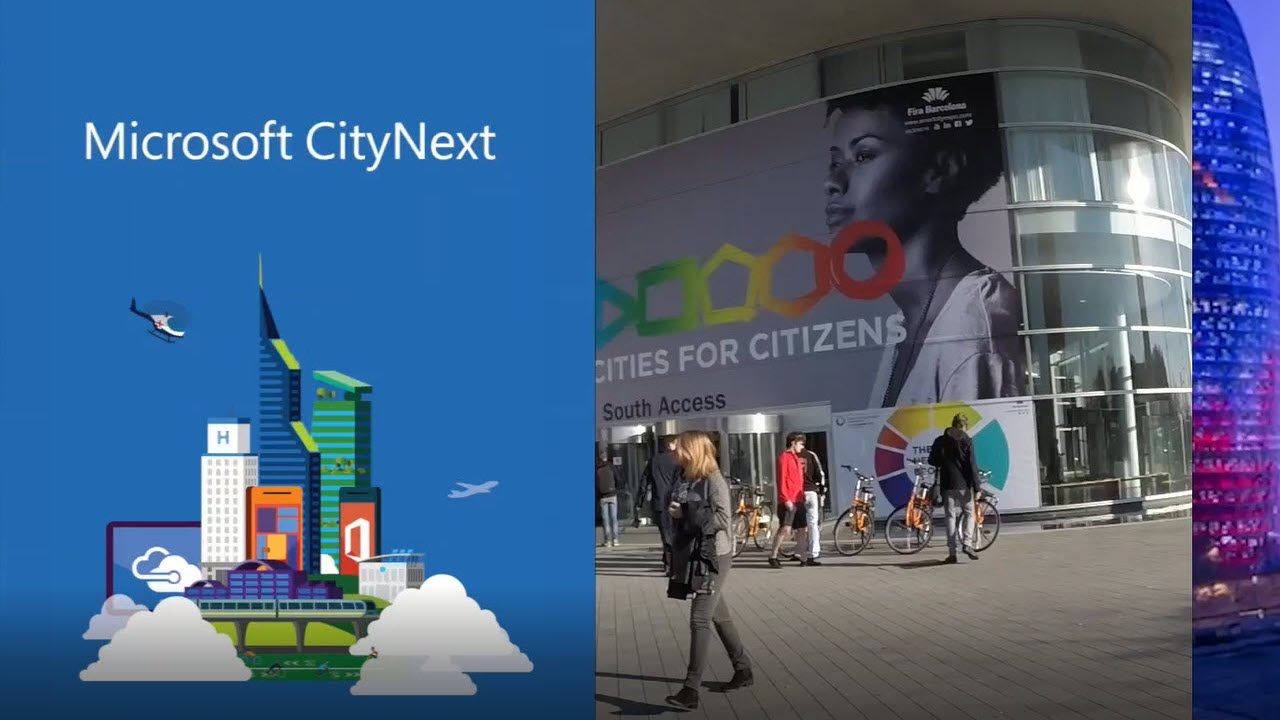 Microsoft CityNext Smart City Expo 2016
Sharelynn Moore
Building Smart Foundations
How do we make smart cities less of a catch phrase and more of a reality? Truly smart cities are deploying communication solutions that support a myriad of applications—ones that enable smarter delivery of electricity, water and gas—and that allow utilities of all shapes and sizes to provide more reliable and efficient services. Ones like
Itron's OpenWay Riva IoT solution
.
The market for innovative measuring and sensing technologies is converging rapidly with broader markets for smart grid, smart cities and the Internet of Things (IoT). As migration toward urban centers increases, cities are under increasing pressure to manage resources more effectively, and utilize new technology to make the urban landscape more livable, sustainable and economically vibrant. These challenges are significant and the opportunities before us are compelling. To meet the needs of tomorrow's smart cities, it's imperative to implement a multi-application, standards-based network infrastructure and IoT technology platform to form the foundation for advanced measurement and sensing activities.
Itron has extensive expertise in helping energy and water utilities be more efficient, more reliable and more resilient. With more than 155 million connected devices installed in cities throughout the world, Itron is delivering networked solutions that enable outcomes for smart business cases for applications such as energy management, enhanced safety for natural gas and water efficiency.
Our
OpenWay Riva
IoT solution is based on assured connectivity, distributed analytics, an open application ecosystem and an interoperable, multi-purpose network. Itron's technology platform can be leveraged to deliver additional value streams and return on investment to cities. By enabling IoT applications such as transportation and traffic management, electric vehicle (EV) charging, refuse collection and streetlight management, Itron provides enduring sustainability and value to utilities, commercial enterprises, consumers and their communities.
Envision Charlotte: Collaborating for a Sustainable City
Safe, reliable electricity, gas and water form the foundation of any flourishing community and are critical to ongoing economic prosperity, social well-being and resource conservation. Learn how Charlotte, N.C, is transforming into a more resourceful city and achieved a 16.4 percent reduction in energy usage in just a few short years—that's about $17 million in savings.
Utilizing uptown Charlotte, N.C., as a living laboratory to foster innovation, Envision Charlotte is developing first-of-their kind programs in energy, water, waste and air to conserve resources and reduce operating costs. Itron energy and water technology is helping Envision Charlotte meet their sustainability goals.
A Platform You Can Build On
Itron Riva, our embedded platform for industrial IoT devices, encourages a collaborative ecosystem for innovative problem solving—and is where the next generation of smart city applications will be built.
The Itron Riva Developers' Community is an ecosystem for prototyping and developing IoT solutions that benefit energy and water conservation efforts, smart cities, manufacturing, agriculture and other critical industries. The community offers developers the tools to adapt the Itron Riva technology and architecture to develop turnkey IoT solutions for a range of applications. Ask questions, share your ideas and collaborate here.
ItronRiva.com