OpenWay® Riva for Gas Utilities
OpenWay Riva builds on our proven OpenWay communication system and Itron's 160 million connected devices already in use by many utilities, in many cities around the world. Read on to learn how Itron is helping gas utilities take action across the entire gas distribution system.
Download the OpenWay Riva Gas Brochure
Welcome to the Active Network
OpenWay Riva is the only IoT solution available that delivers both adaptive communications technology and distributed intelligence to meters, network devices and sensors at the edge of the network. And the same edge computing power that enables OpenWay Riva to deliver adaptive communications also powers data analysis at the endpoint, allowing action to take place where it makes the most sense—which is increasingly at the edge of the network.
Download the Active Network Whitepaper >
Detect, Then Disconnect 
There's no need to waste precious time rushing a workman to a home or building and then going through the process of shutting off a line. With OpenWay Riva's methane sensing and smart disconnect features, gas service may be shut off at the customer premise immediately, saving precious resources, time and money in the wake of a potentially dangerous situation.
Download the Enhancing Safety Whitepaper >
The Gas Utility of the Future
Itron's Annette Gardiner shares how in the age of IoT, the active network is creating new possibilities for gas utilities.
Read the Article >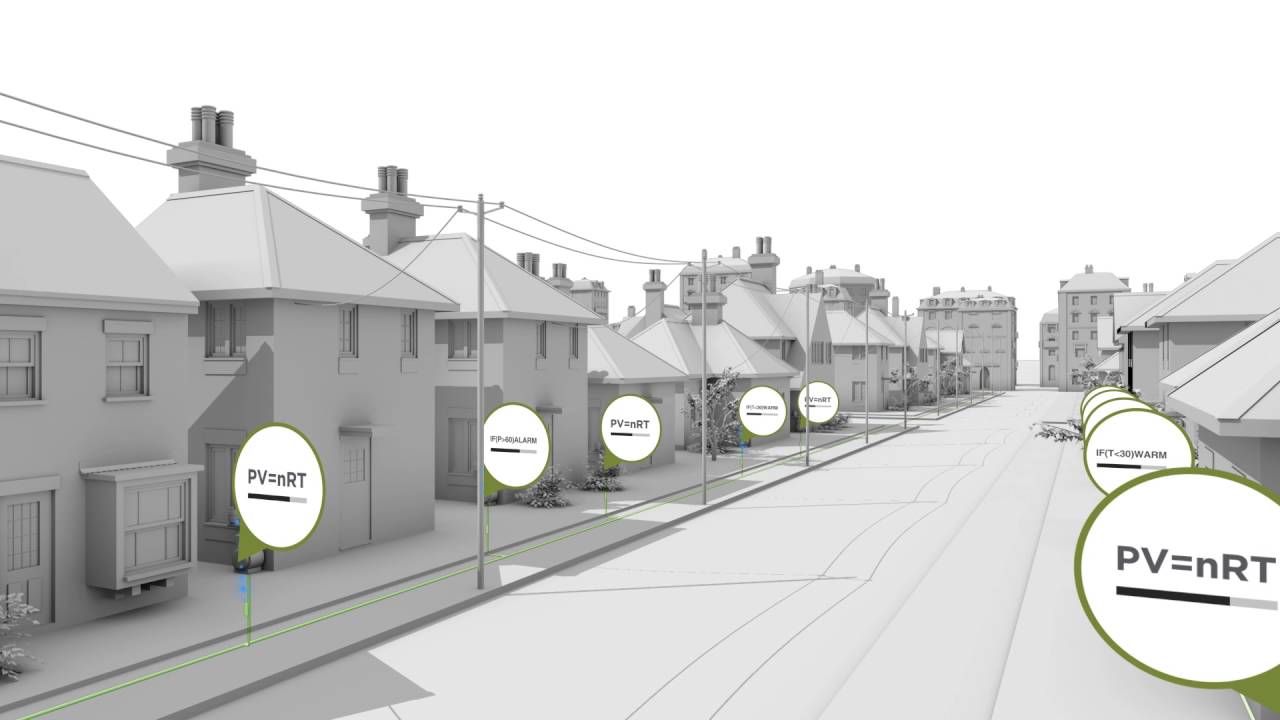 The Active Network: Intelligence Where It's Needed
Collecting lots of data is no longer enough. Today's business and operational challenges require intelligent devices to analyze data at the edge of the network. They require a diverse ecosystem of network devices and assets, communicating and collaborating across the network to solve problems, create opportunities and manage rapidly changing conditions. Only OpenWay Riva applies intelligence exactly where it's needed—everywhere it's needed—to improve safety, efficiency and reliability.
Avista Selects Itron to Transform Energy Network and Enable Smart City Applications in Washington State
"We selected Itron for our multi-year Advanced Metering project because its OpenWay Riva solution can deliver the capabilities we need today and provide the flexibility and foundation for additional applications in the future to meet the evolving expectations and needs of our customers."

— Heather Rosentrater, Vice President of Energy Delivery at Avista
Peoples Natural Gas to Modernize Distribution System with Itron
"Itron's smart gas solution gives us the technology we need today to improve our operations while preparing us for the future."

— Ruth DeLost-Wylie, Senior Vice President & CIO at Peoples Natural Gas