Launch the #IUW17 App
Start building your own personal agenda now to make the most out of your experience in Houston. To download the app:
1.
Go to the Apple
App Store
or
Google Play Store
2.
Download the AttendeeHub app from CrowdCompass
3.
Search for Itron in the AttendeeHub app
4.
Load the Itron Utility Week 2017 event
To launch and view in a web browser, to go
https://event.crowdcompass.com/iuw17
Update on Itron Utility Week
The thoughts of the entire Itron community are with our friends, colleagues, customers and the residents impacted by the catastrophic flooding in Texas. We know that the communities affected by Hurricane Harvey will come together to persevere.

At this time, the Marriott Marquis in Houston is fully operational and our conference is moving forward as planned. Check out our blog post below to learn more.
Technology has opened our industry's door to entirely new frontiers—to creative, unique ways of solving challenges, both old and new. To creating greater efficiency and effectiveness in all that we do. To gaining deeper insights from data and analysis than ever before. To unlocking new services to maximize the potential of our systems, our resources and our people.

Come explore these new frontiers and more at Itron Utility Week 2017.
Why attend Itron Utility Week 2017?
Itron Utility Week is the utility industry's premier customer-focused event, offering you the chance to gain valuable insights from industry leaders, be inspired by and collaborate with your peers, and discover the opportunities for electricity, gas and water providers to make the most of our energy and water resources.

Being more resourceful means making the most of what we have. At Itron, we're committed to developing the right solutions, for today and tomorrow, that will help us better manage the world's energy and water.

The main event for Itron Utility Week, the Knowledge Conference, includes more than 90 breakout sessions, thought-provoking keynotes, opportunities to network, and access to the Knowledge Center — a showcase of Itron's comprehensive solutions and partner technologies.

Knowledge Conference rate is $1,195 before early bird date of Sept. 20 and $1,395 after early bird date.

Join us in Houston to learn how you can help create a more resourceful world.
Agenda At-A-Glance
Sunday, Oct. 15
8 a.m. - 1 p.m. — Golf Tournament (Golf Club of Houston)
2 - 5 p.m. — Knowledge Center Open
3 - 5 p.m. — CenterPoint Energy InSight Tour
5:30 - 6:30 p.m. — First Timers Reception
6:30 - 8 p.m. — Knowledge Conference Welcome Reception (pool deck)
Monday, Oct. 16
6:45 - 7:50 a.m. — Breakfast
8 - 9:30 a.m. — Opening General Session
9:30 a.m. - 5 p.m. — Learning Sessions & Knowledge Center Open
3:45 - 4:45 p.m. — Big Picture Session
4:30 - 6 p.m. — Women in Utilities Reception (pool deck)
6 - 10 p.m. — Networking Event: "Houston – We have a Party" (Discovery Park)
Tuesday, Oct. 17
6:45 - 7:50 a.m. — Breakfast
8 - 9:30 a.m. — General Session
9:30 a.m. - 4:30 p.m. — Learning Sessions & Knowledge Center Open
10 - 11 a.m. — Big Picture Session
2 - 4 p.m. — CenterPoint Energy InSight Tour
4:30 - 6 p.m. — Knowledge Conference Closing Reception (Texas Ballroom A - C)
Pre-Conference Training Sessions — Friday, Oct. 13th - 15th
Post-Conference Training Sessions — Wednesday, Oct. 18th - 20th
Agenda subject to change.
Play Where the Pros Play
Join us for the 2017 Itron Utility Week Golf Tournament on Oct. 15 at the Golf Club of Houston—home of the 2017 Shell Houston Open PGA event. The tournament includes shuttle service, breakfast and lunch, and a hosted cocktail hour for $150 (club rental available for an extra $59).

This is truly an amazing—and challenging—course, and we are excited to offer you the chance to play it with us.
The 2017 IUW Golf Tournament kicks off with a shotgun start at 8:00 a.m. on Sunday, Oct. 15. Contact your Itron salesperson or
Tammy Spicer
for more information and to reserve your spot.
Learn from the Pros
If you're not interested in playing in the tournament but want to be a part of the excitement, you can spend 3.5 hours at the Golf Club of Houston golf academy with top-50 rated instructor Mike McGetrick on Sunday, October 15, for the same cost of $150.
Recap: IUW 2016 and Resourceful Solutions
Together with our partners, Itron is committed to creating resourceful solutions that help you make the most of what you have — we work hard every day to deliver the outcomes you need. Hear from a few industry leaders below on how we're doing exactly that.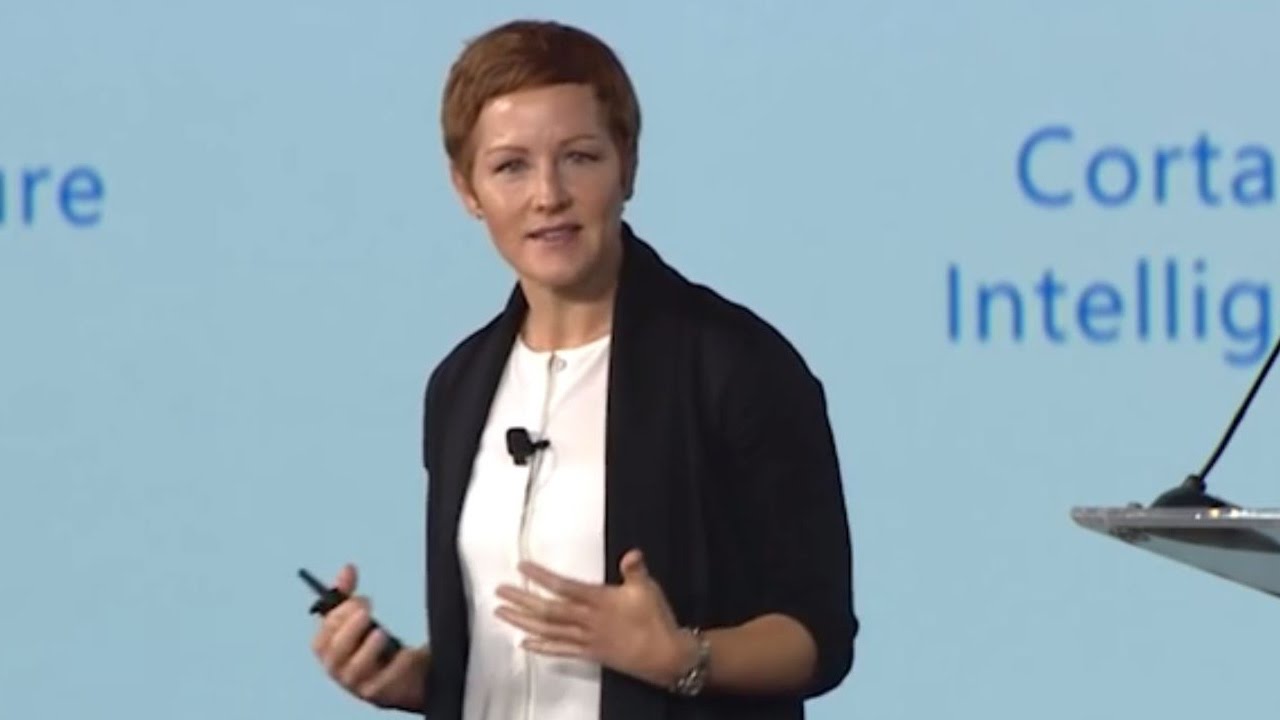 General Session
Julia White, Microsoft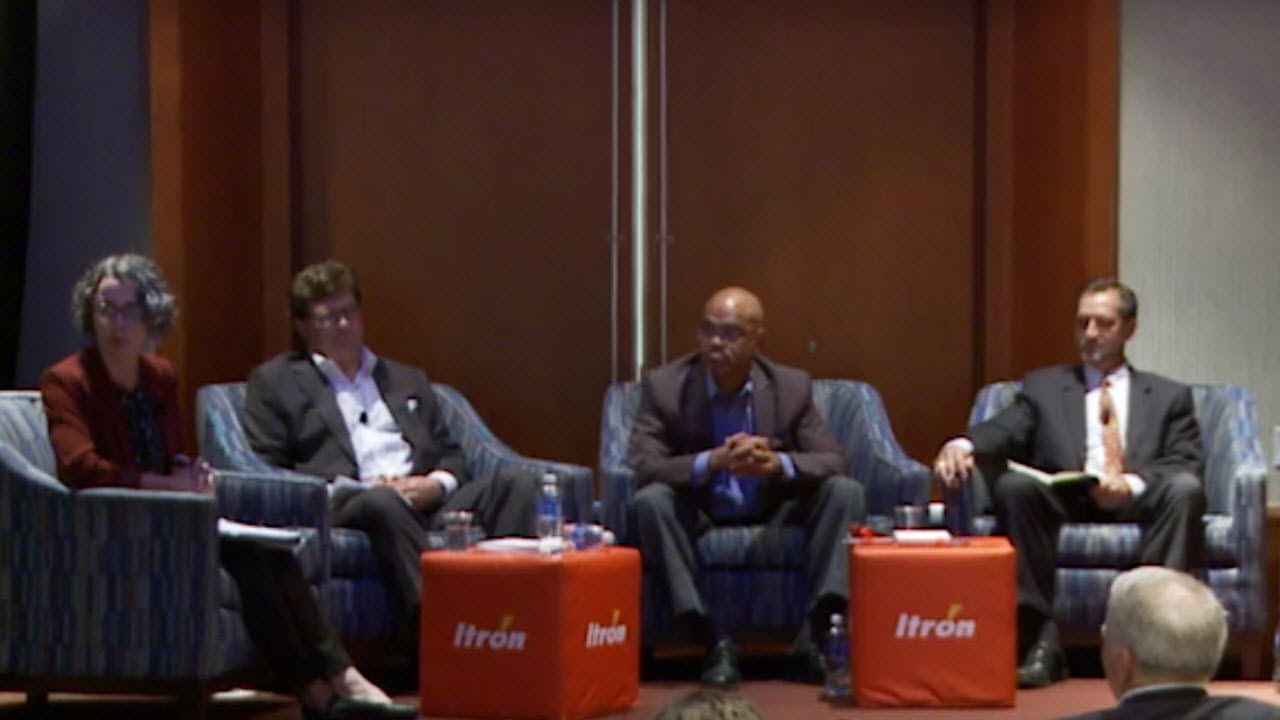 Big-Picture Session
Single, Multi-party Network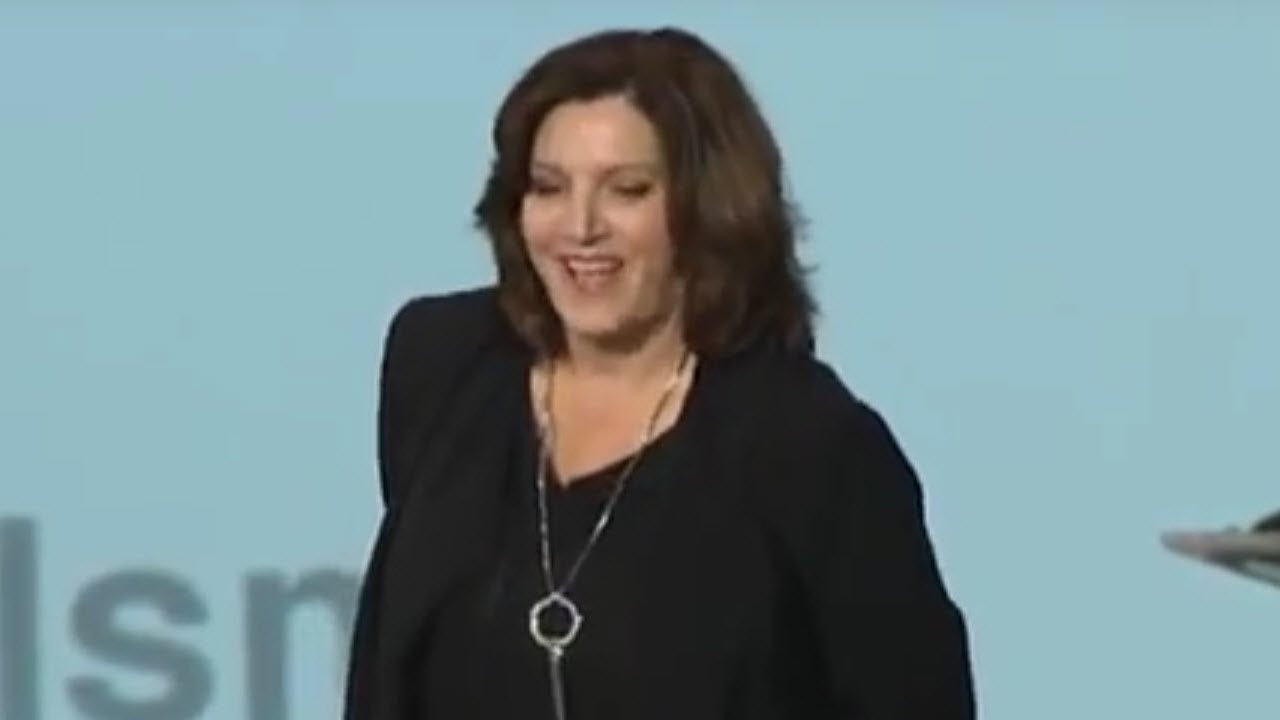 General Session
Janet Schiins, Verizon
Engerati Video Studio
From thought leaders on the video showcase stage to live streaming broadcasts of Itron solutions in action — straight from the show floor — our media partner Engerati brings the IUW experience to you.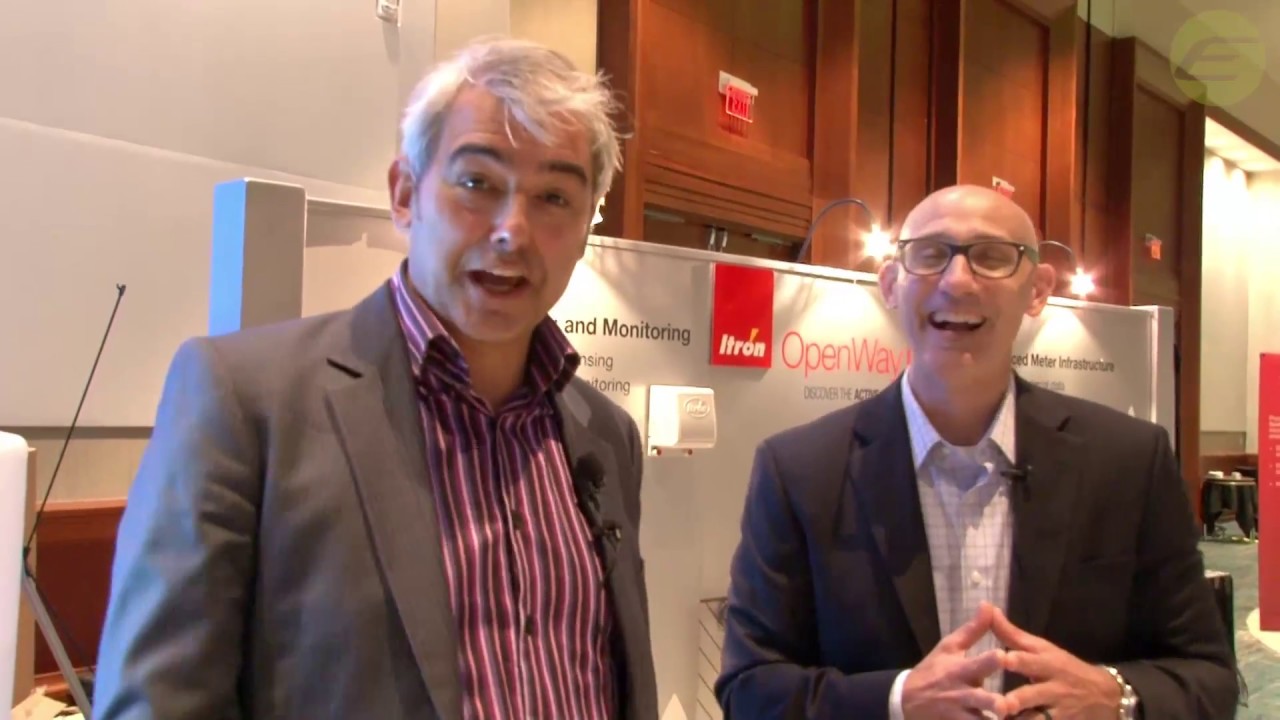 Engerati Hands-On
OpenWay Riva Water Demo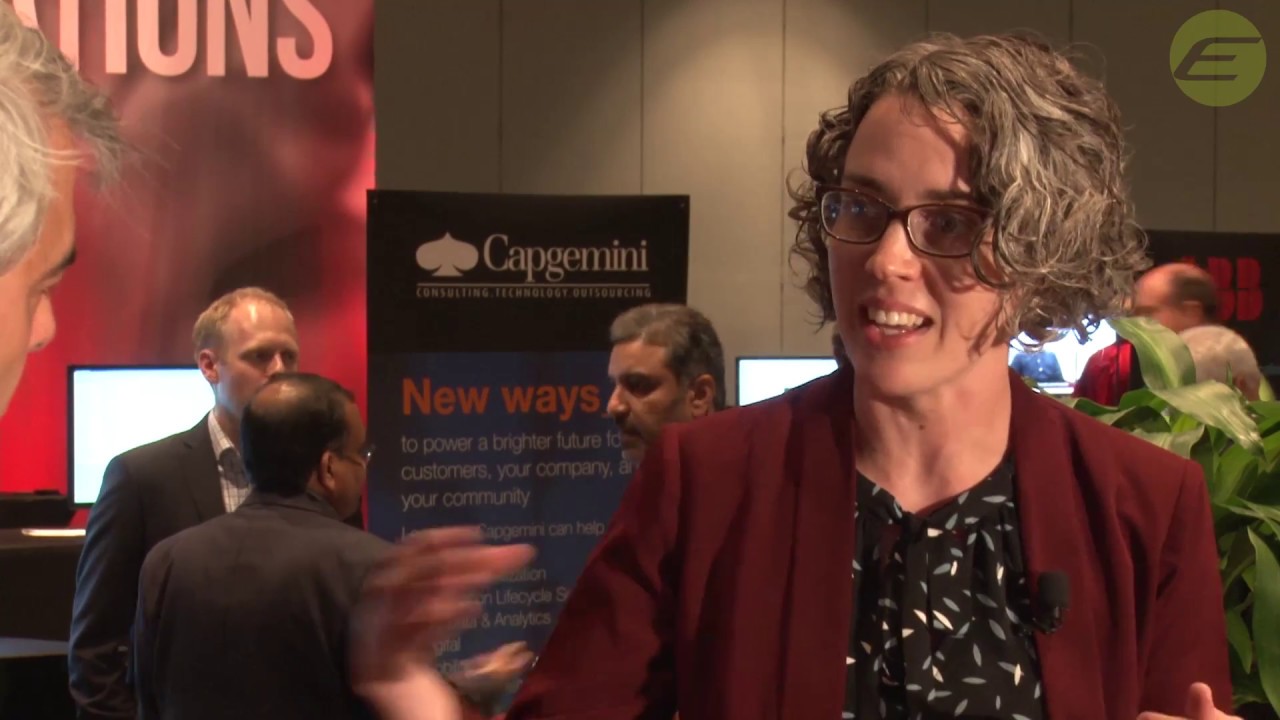 Engerati Interview
Christine Richards, ZPRYME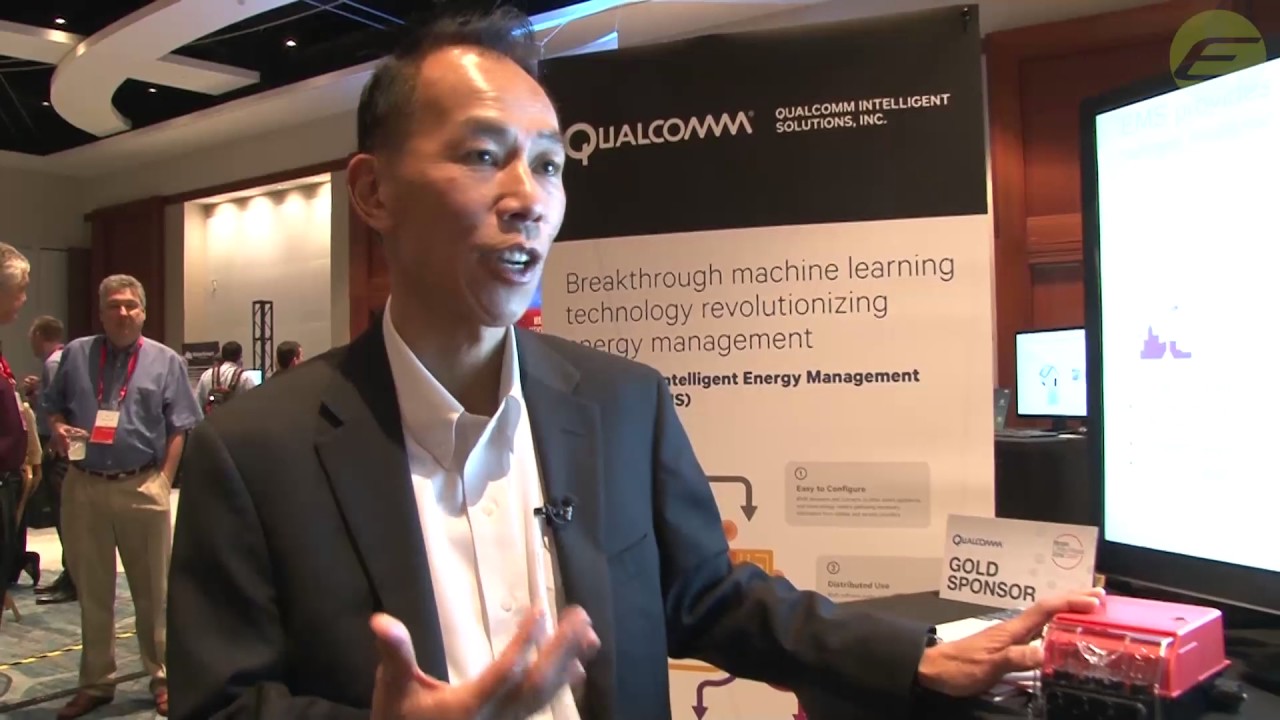 Engerati Interview
George Wong, Qualcomm