Start Your Itron Riva Development Here
Itron® Riva development kits enable the rapid prototyping and development of devices and applications on a field area network, including Itron's OpenWay® Riva Network. Itron Riva is an open, standards-based computing and communications platform. Our development kits open the gate for your sensor, switch, controller or application to join a smart city or smart utility communications network. Watch the Itron Riva Dev Mini Kit in action, and then get started with your development.
Itron Riva Dev Edge and Mini boards enable Itron's patented adaptive communications technology whereby each endpoint automatically and continually selects the optimal path and modulation rate for communication on a network.

And the Itron Riva Dev LE boards pave the path for low energy or battery-powered devices to join a field area network as well.

The self-organizing mesh utilizes IPv6 for both mains-powered and low or battery-powered devices.

As the backbone of Itron's OpenWay Riva solution, Itron Riva technology is being deployed by electric, gas and water utilities around the world.

The engineers from the Itron Riva team want to help you join the Itron Riva ecosystem.

Itron Riva technology, available through our boards and kits, coupled with a wealth of video tutorials and downloadable resources, will provide you with the tools to develop for the OpenWay Riva platform.



Gen5 For Developers
Access the tools you need to accelerate time-to-market.


Itron Riva Dev Edge
The
Itron Riva Dev Edge 
enables exploration and prototyping to help smart cities and smart utilities increase efficiency, conservation and public safety by deploying sensing capabilities on a broad scale. Itron Riva technology is enabling devices such as:
Earthquake sensors
Methane sensors
Disconnect switches
The Dev Edge board is stacked with the Dev Edge RF board in our Itron Riva Dev Edge Kit for use as a root or a node with radio frequency communications capability. The Dev Edge PLC board can be added to the kit, enabling wired powerline carrier communications. The entire stack enables Itron Riva adaptive communications technology which allows devices to interact while dynamically switching between wired and wireless communication to ensure the fastest and most reliable communications path. The boards stack in a compact, integrated form factor.
Click Here to order the Itron Riva Dev Edge Kit
today.
Itron Riva Dev Mini
The
Itron Riva Dev Mini
 delivers Itron Riva technology, but with a smaller form factor than our Dev Edge board. The Dev Mini has a 900 Mhz 802.15.4g radio to enable RF communication on the Itron OpenWay Riva Network. With adaptive radio frequency communications, the Dev Mini enables smart networks that drive efficiency, conservation and new services, making possible smart city applications such as:
Smart lighting
Smart parking
Smart water
Smart services
With the smaller footprint, our Itron Riva Dev Mini comes without the on-board Ethernet and the additional 4GB of eMMC flash memory.
Click here to order the Itron Riva Dev Mini Kit
today.
Itron Riva Dev LE
The Itron Riva Dev LE  also provides RF communications, but operates at a fixed modulation and frequency within the ISM band.

The Dev LE is ideal for low-powered or battery-powered devices designed to detect variations and exceptions in flow data, weather conditions and air quality.

The low power design of the Itron Riva Dev LE makes it possible to design devices to be added to the network at a much lower cost per unit than other systems. Remote sensing, using Itron Riva technology, enables reduction in manual testing and inspection activities while providing ability to increase safety in the community.

Click here to order the Itron Riva Dev LE Kit today.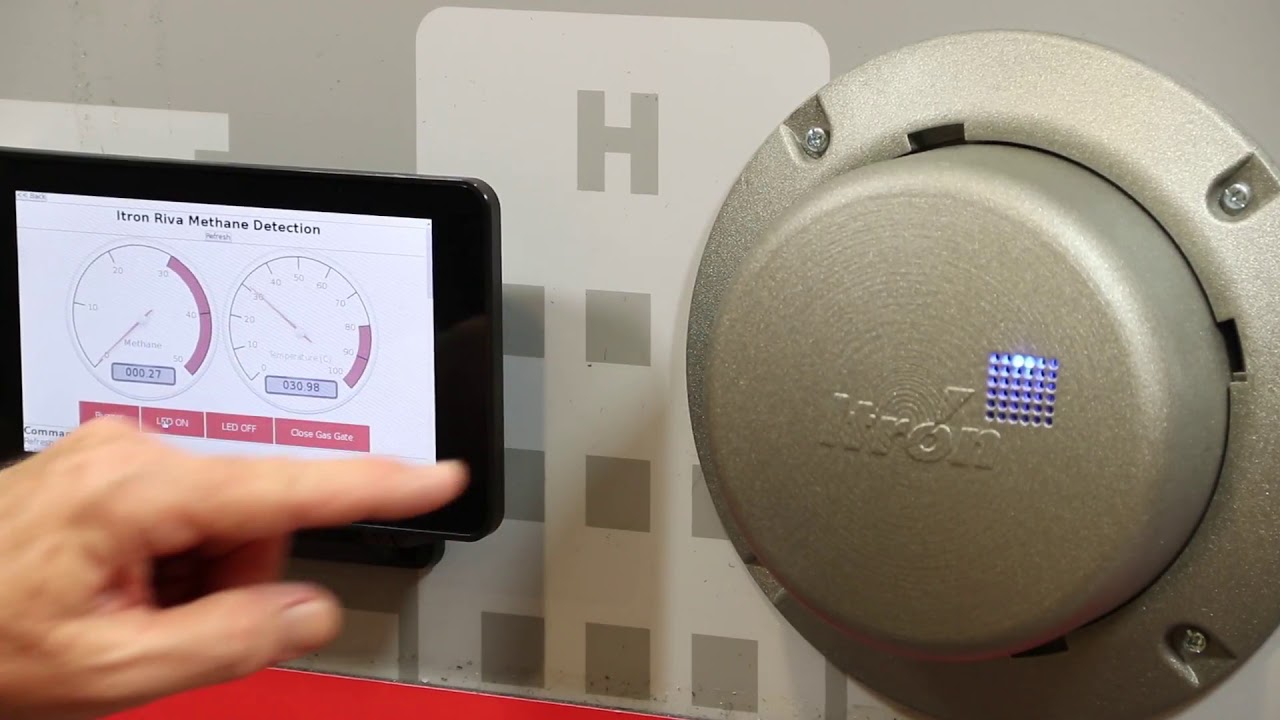 See our Dev Boards in Action
Build Your Own Network