Leading the Way in Critical Infrastructure Solutions
Interoperable. Secure. Scalable. Itron is driven to deliver more value to our customers both today and tomorrow. The right network is foundational to making cities smarter, utilities more insightful and communities more vibrant—and to making the most of the resources you have. Join us in creating a more resourceful world.
Itron Wins Company of the Year Award for AMI Solutions in Asia-Pacific Region
One Network, Multiple Applications
BC Hydro discusses their smart utility vision and their journey to improve services for their 1.9 million customers over 365,000 square miles. By collaborating with Itron and Cisco, BC Hydro deployed an IPv6-based network and smart electricity meters to their entire population in just 18 months. They are now positioned to support numerous applications beyond AMI, including demand response and distribution automation, among many others. BC Hydro has seen immediate value from the IPv6 network including the ability to restore power to over 710,000 customers and resolve 2,400 work orders in 72 hours during a major storm.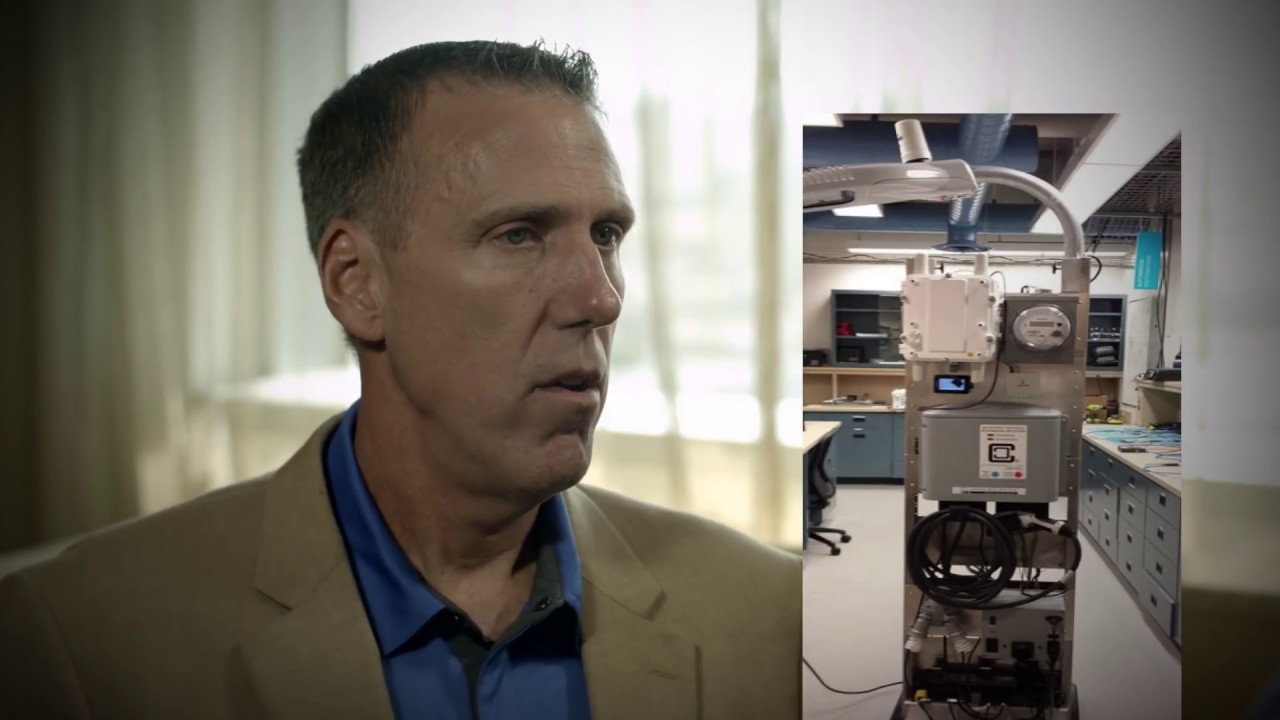 Itron Networks
Adaptive communications. Distributed intelligence. Proven IoT at scale. Take advantage of Itron's breakthrough network capabilities to unlock more value and performance from your critical infrastructure investments. We're redefining what's possible for electricity, gas, water and cities.
Learn more about OpenWay Riva >
Learn more about Gen5 >
AMI for All
For today's AMI programs, Itron's smart meters, multi-application communications network data management and analytics applications are second to none. We'll help you make the most of your AMI investment and become as efficient, effective and ready for tomorrow as possible.
Electricity
|
Water
|
Gas
Smart Cities
Unlock immediate energy savings while laying the groundwork for the city of the future. With networked controls, smart streetlights create a ubiquitous, reliable and secure network canopy that enable a wide range of smart city solutions.
Grid Management
Enhance grid reliability and efficiency using the industry's highest performing network and grid management technologies. Optimize operations with Distribution Automation, accelerate storm response and ease renewables integration like never before.
Distributed Energy Management
Itron's networks help deliver on the promise of near real-time demand response and greater consumer engagement. With distributed intelligence, you can ensure grid reliability and efficiency like never before.
Flexible and Cost Effective
Itron networks are designed to evolve over time. You can start with your top priority use cases to deliver immediate value, then layer on new devices and applications as your operational needs demand. Modular deployment options enable you to extend connectivity to remote or hard-to-hear locations. All of these systems connect seamlessly to your existing infrastructure, streamlining your back office systems, reducing management overhead, and accelerating deployment times. And with full backward-forward compatibility, you can trust that your investment will deliver value for decades to come, creating a flexible foundation for your digital transformation.